Sister of Truth
A series of works featuring sisters.
Nigella leaves, vines, other locally foraged botanicals
Firesky
24x18 Sumac leaves, goldenrod, thyme leaves, other botanicals.
Title of Work
This is a description. Here is a link to view the whole work.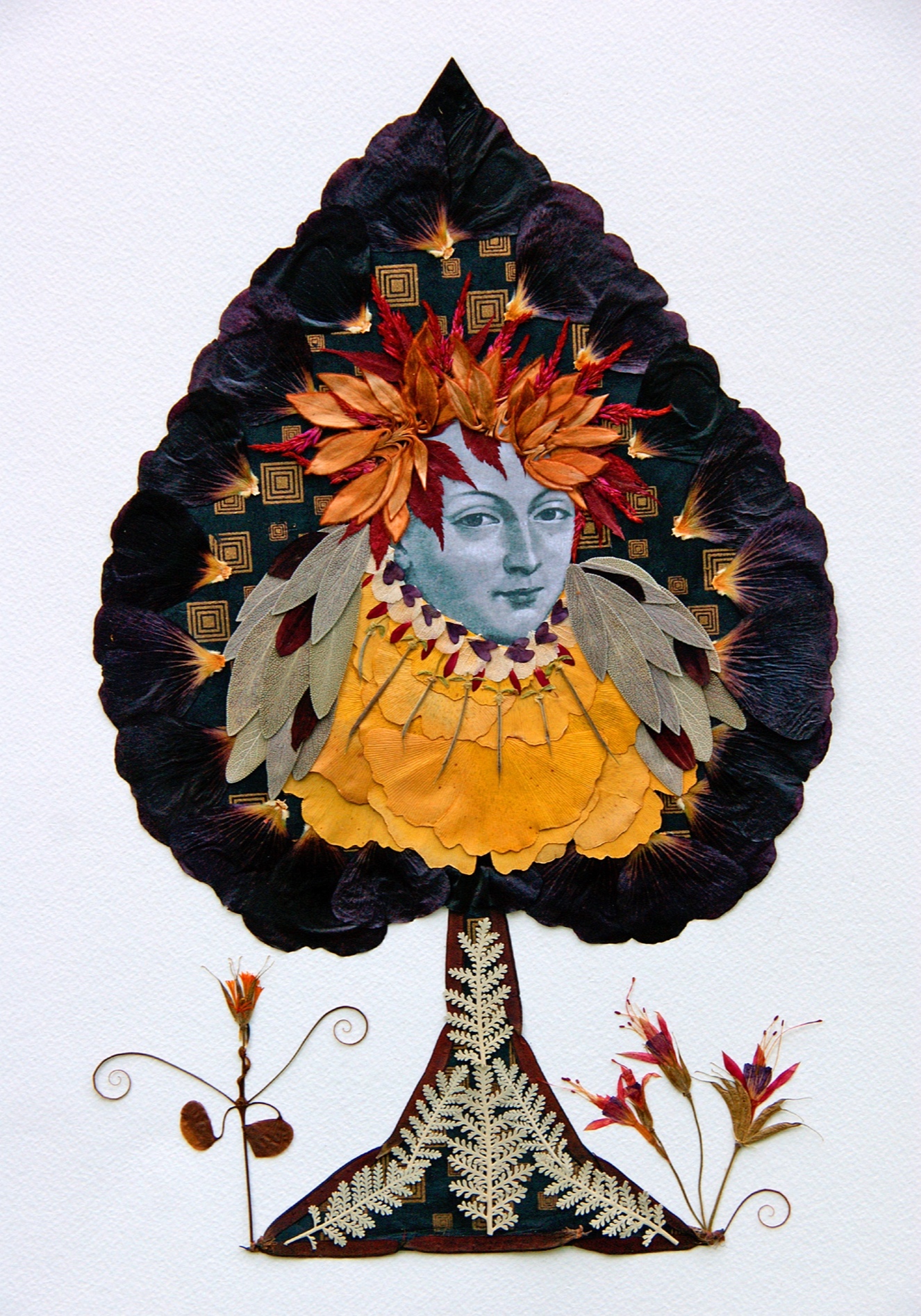 Queen of Spades
Title of Artwork
This is the description text. It is a description of this work.
Flawed